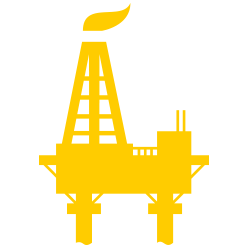 Oil and Gas
QA Weld Tech has been working with the World's major Oil & Gas companies, building equipment to the highest quality standards, for nearly 40 years. Our reputation is built on listening to our clients, understanding their requirements, and striving to exceed their expectations.
With a strong technical and engineering expertise we regularly work with both Tier 1 and Tier 2 contractors, developing solutions to meet the challenges they face when designing equipment for the most hostile of environments.
Our flexible facility enables us to produce subsea spools in carbon and low alloy steels, as well as Super Duplex and high performance nickel alloys in a segregated clean condition fabrication cell. With our adjustable jig system and CMM measuring equipment we can ensure that the spools we produce meet the exact dimensional tolerances our clients demand for easy integration into their systems. Additional areas are configured for pipe cladding and the weld overlay of components. Assembly areas enable skids and modules to be fabricated while a fully equipped CNC machining facility and pressure testing bays complete our comprehensive offering.
By carrying stocks of commonly required raw materials and fully finished flanges we are able to offer reduced lead times and costs, while maintaining material traceability throughout the production process. All finished products are delivered with a full package of supporting documentation.